16 tags
Justified Amplifier
So I came across a problem the other day when I was working on a project of mine where the output of a micro-controller is only between 0 and 5 volts. This is a problem for me since I would like to have a AC signal passed that is centered on 0 volts. I first thought what if I off set the power to the micro by 2.5 volts. while in theory supplying a micro with -2.5V and 2.5V will work for a floating...
5 tags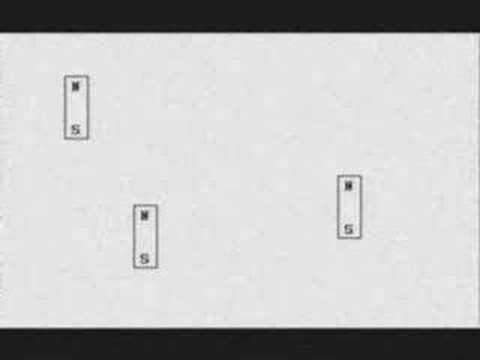 Open Source Hardware's unwritten rules
Here is a really awesome vlog by the EEVblog that I thought I would share with you. In this particular vlog Dave is talking about the courtesies of working with Open hardware licenses and other peoples projects. http://www.youtube.com/watch?v=NOUaoLjrNPo&feature=g-u-u  
alacritr asked: was looking at your power supply code, is there a reason you're using encoders and not potentiometers for your input? looks like a lot of extra hassle, and you may miss encoder ticks without pin interrupts.
15 tags
Power supply update
I know I have not blogged about any of my projects in a while so I figured iI would give an update on how one of them is doing. I currently have parts such as the display and a couple of voltage regulators on the way to allow me to finish up this project. I have the power supply bread boarded and working some what. I have the voltage control working great. As for the current control I still have...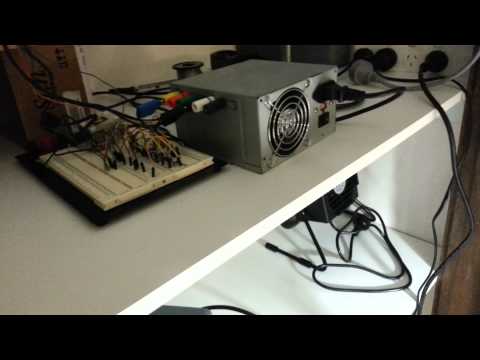 Engineering Students - Our True Colors 2
enginerdsunite: How others see us: How we see ourselves:
Clifton's Variety Show: An Engineering Joke →
cliftonsvarietyshow: An engineer dies and reports to the Pearly Gates. Saint Peter checks his dossier and says, "You're an engineer you're in the wrong place." So the engineer reports to the Gates of Hell and is welcomed. Soon, the engineer becomes rather dissatisfied with the level of comfort in Hell; he begins to…
9 tags
Mini Variable Powersupply
The other day I decided to build a mini power supply for my bread board that I could cut the noise out from the Bench power supply I made from the ATX power supply from an earlier blog. I also wanted it to be variable so I went with the LM317. with the LM317, a couple of capacitors, a resistor and a potentiometer I made this little guy. Ground is connected to the black wire and the +12 volts on...
3 tags
6 tags
Really MATLAB
SOO today I go to work on an assignment and I kept getting errors that did not make sense. I copied and pasted the code in a new window and saved it under a new name. A different error appeared WTF really… its the same exact code.
Reblog if you want (1) cute anon message today.
cliftonsvarietyshow: saramonster: Or, you know, any kind of message would be awesome. :( I never get messages :(
7 tags
Function Genorator
My new build that I will be working on Is a function generator. Now I have built one in the past from a kit, but this is not going to be from a kit. This function generator will be designed from scratch. I will come up with design specs for amplitude, frequency range, wave types, and power supply as well. This design will be top to bottom. Even the power supply will be in the design.
6 tags
Thinking Outside the box
When it comes to designing circuits it is really easy to get caught up in theory based circuits. This is fine and your circuit will most likely work but there is no limits being pushed. If you design a circuit using theory only, that circuit is likely to have already been thought up. Instead of looking at the components like what they are design to be used for, take a look at the properties they...
6 tags
stop light volume sensor
Just a quick blog about a project that I started after finishing the power supply build from the computer power supply. A 2nd grade teacher had come to me with an issue where their students are loud and she wanted a Stop light that would light up green if they where quiet, yellow if they where getting louder, and red if they where above an appropriate volume. There are off the shelf options but...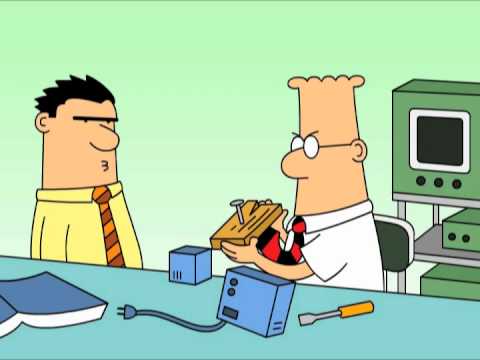 Watch
Computer power supply turned lab bench power supply
8 tags
Power Supply Project
I just finished the lab power supply that I made from a computer power supply that I mentioned in an earlier blog. Its has -12 +3.3 +5 and +12 Volts. They are all fixed voltages and I added a load switch as well as a dummy load resistor to draw a bit of current in order to keep the power supply on.
EEVblog live
Dave is live again! working on the makerbot. http://www.ustream.tv/channel/eevblog
7 tags
Power Supply
MY next project kinda just feel into my lap. I have seen videos of people turning computer power supplies into lab bench power supplies with fixed voltages, but never tried it. I happened to be over a friends place when I spotted an old computer power supply sitting in the corner. So I asked if I could buy it off of him and he just gave it to me. I have already taken it apart and clipped off the...
10 tags
Watch
The Final Prototype of the Color changing Night light
10 tags
The ATting Nightlight
As I said in a previous blog I am working on a night light for my niece. She is turning two this year and her party is this weekend so I need to finish it this week. Getting the Arduino to program the ATtiny correctly took some time and patients. I fallowed the directions step by step multiple times with no success. So that is when I started to try different things to try and fix it. I tried...
6 tags
Resume
Working on a resume to turn into Raytheon for an internship so I decided to go to career services for some boss assistance. That is exactly what I got. First meeting I had, the lady working with me put more ink on the paper than my printer did. Fixed it to those specs she gave me and grabbed another appointment. Stepped into that meeting with what seemed to be a pretty good resume. What do you...
7 tags
Arduino Night Light Project
My niece is about to turn 2 this up coming month and I needed to get her a birthday present but was not sure on what to actually get.  Sitting on top of my desk was my Arduino UNO board that I have had for a little while and have yet to really design anything with it yet. I figured why not kill two birds with one stone right. So I grabbed the Arduino and instantly knew what I wanted to do. I...
6 tags
EEweb
The EEweb is one of my favorite places to get my fix of engineering news. http://www.eeweb.com/ Plenty of new and up coming things as well as some tools you can use. There is a E-zine that is associated with the site call pulse mag. David Jones from the EEVblog that I had mentioned in a previous blog made the cover of the 18th issue. It has some news and review articles as well as an...
Maker Bot Build
David Jones from the EEVBlog is currently piecing together a Maker Bot Live via ustream.com http://www.ustream.tv/channel/eevblog Its coming along. You can also watch it afterwords when its posted as a video.
EEVblog →
7 tags
The EEVBlog
I know it is a little redundant blogging about a blog but to me real honest this guy has helped me out a lot and gave life to my school work. http://www.eevblog.com/ The EEVBlog is a great place for anyone interested in electronics, even the newbie that has no clue what he is talking about and just wants to see the inner circuitry. Lots of tear-downs that you are likely never to see any where...